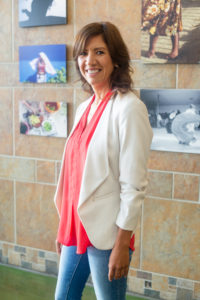 Teresa is passionate about helping others. She is a person of faith who fights for justice, and she lives her values in her daily life. She built a social justice team at her church with more than 20 members. She excels in leadership and always strives to be a voice for her community. She began as a part-time organizer and later became full time, organizing five churches in North County.
In 2017, she dedicated her work to help develop San Diego's Rapid Response Network, which is used to protect undocumented immigrants from ICE and CBP raids.
Teresa came to the U.S. from Mexico when she was 20 years old with hopes to continue her education. She attended Palomar College while learning English. She graduated with an associate degree and transferred to California State University, San Marcos to get her Bachelor of Arts in psychology. She is a leader who puts her heart in all the work she does.