"We are all children of one God. There are no children of a lesser God in this world, and we must stop acting as if there are."
– Bishop Robert McElroy, ROMAN CATHOLIC DIOCESE OF SAN DIEGO
Our model for success is faith-based community organizing. We teach everyday people how to build and lead teams in their congregations that:
Surface community issues through listening campaigns
Conduct research to find solutions
Hold mass turnout "action meetings" with decision makers to ensure that the solutions are adopted
Turn infrequent voters into frequent voters
The value we place on volunteer leadership development is best described by two of our core organizing principles: don't do for others what they can do for themselves and organizers teach leaders, leaders organize.
Our investment in people that are closest to the pain is how our congregations become powerful local actors that hold public officials and private sector leaders accountable to the higher calling of serving the common good.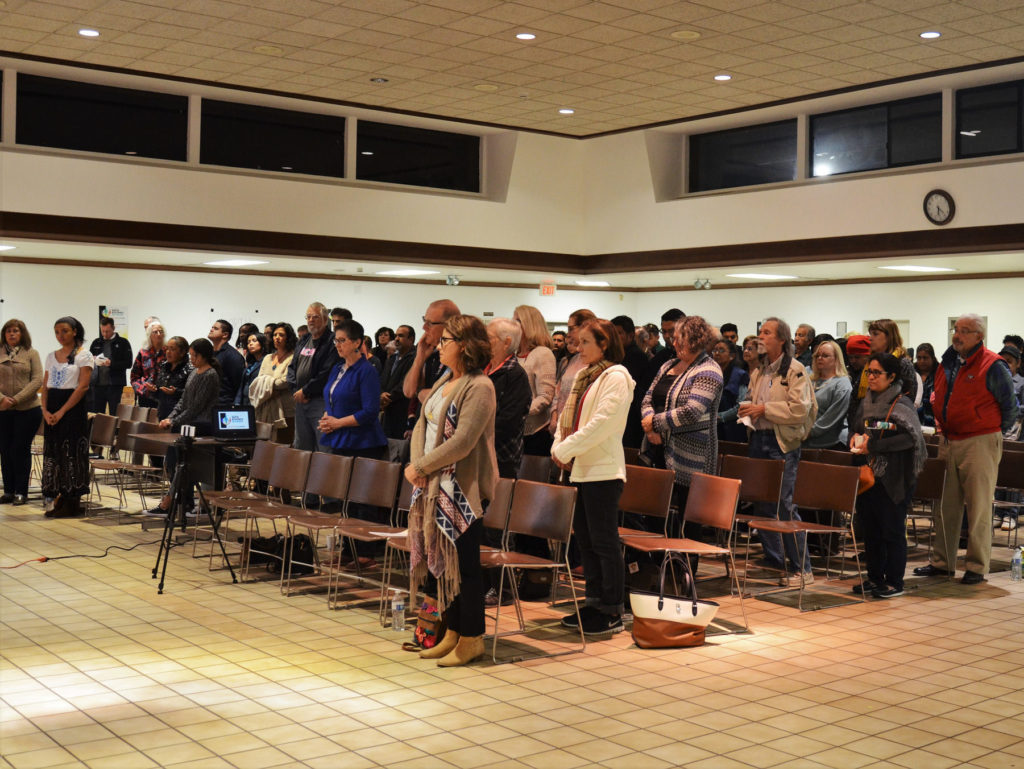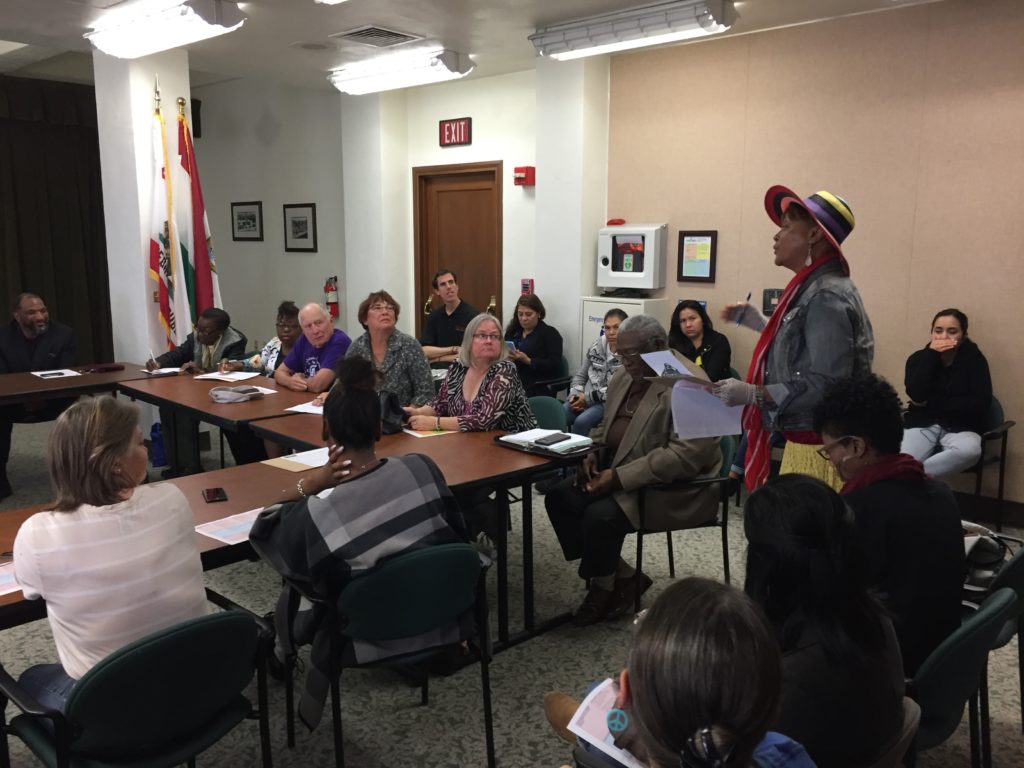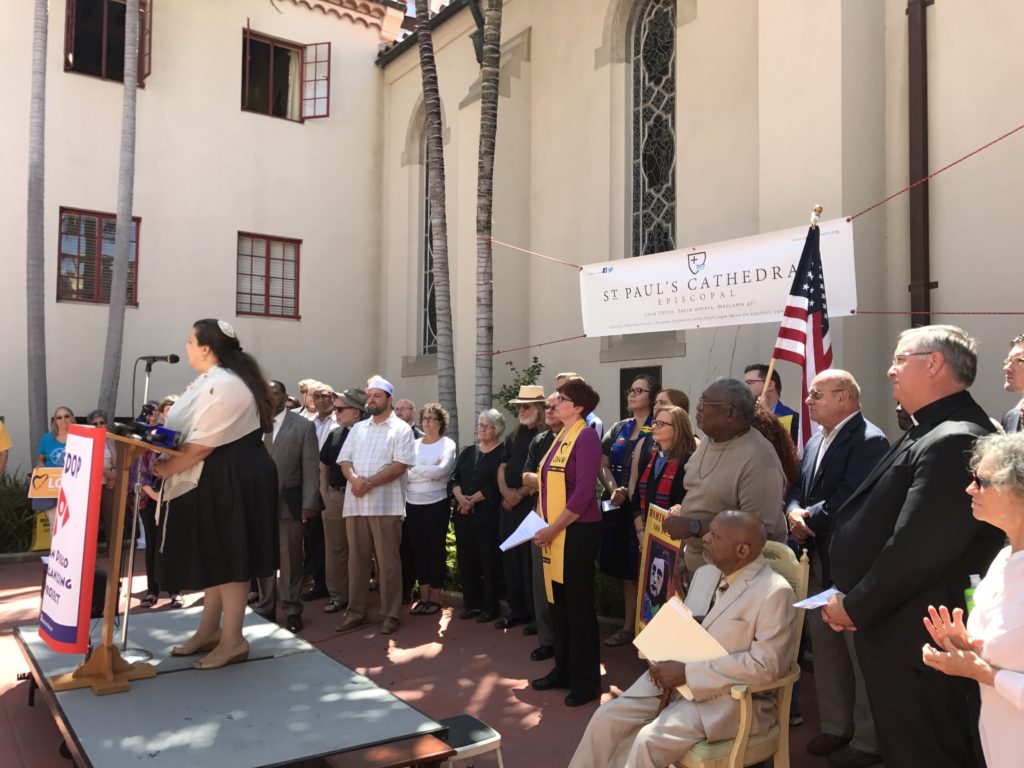 Power is a Product of Relationship
Rather than bring people together exclusively around issues, our organizing model makes relationships the glue that holds us together. We teach our volunteer leaders how to discover the values, concerns and ideas of their fellow congregants and neighbors by doing one-to-one visits and holding gatherings called house meetings.
Consequently, our leaders establish a broad following, attract new leaders, and work on problems that matter most to their communities. The cumulative effect is that we are able to engage thousands of people, and sustain long-term campaigns to bring about systemic change.
Define the Situation, Control the Outcome
Our leaders meet with stakeholder groups, policy experts, and public officials to research why problems exist, what the solutions are, and who has the power to make the necessary changes. As a result, our leaders become highly knowledgeable and are able to bring forth solutions that get to the root of problems.
Among the various tools of democracy that we use, our congregations do mass turnout action meetings with decision-makers. These meetings ensure that decision-makers witness the great number of people that want change, listen to the testimony of those who are suffering, and publicly state their position on the solutions we propose.
We also teach the art of negotiation and compromise, avoiding the paralysis that serves no one when parties are entrenched in political partisanship. As a result, our leaders find common ground with decision-makers of all political persuasions to bring needed changes to our communities.
Our organizing, rooted in faith and led by everyday people, has brought about some of the most valuable policy innovations in housing, education, health care and public safety that have been adopted in the United States.
While we don't endorse candidates or support political parties, we turn non-voters and infrequent voters in low-wage communities and communities of color into frequent voters.
We promote voting through our pulpits and we fill hundreds of volunteer shifts to make calls and canvass. In our 100 Percent Voting Congregation campaigns, our leaders get their friends and families to vote and execute a plan to maximize turnout from their congregations. We have a list of 12,000 voters that we are in relationship with, and we are committed to growing that number every year.
LEARN ABOUT OUR ISSUE CAMPAIGNS