Following pressure from our community, asylum seeker Constantin Bakala was granted an emergency stay of removal, meaning he will stay in the U.S. as a motion to reopen his case makes its way through the courts. Thank you for joining us and Constantin's family to demand a halt for his deportation. We will continue to stand by the Bakala family's side.
"I want to tell Constantin that I love him and that we are grateful for everything he has sacrificed for our family," Annie Bwetu Kapongo, wife of Constantin, said. "My children and I have hope that we will be together with Constantin again and hope the community will continue to stand by our side."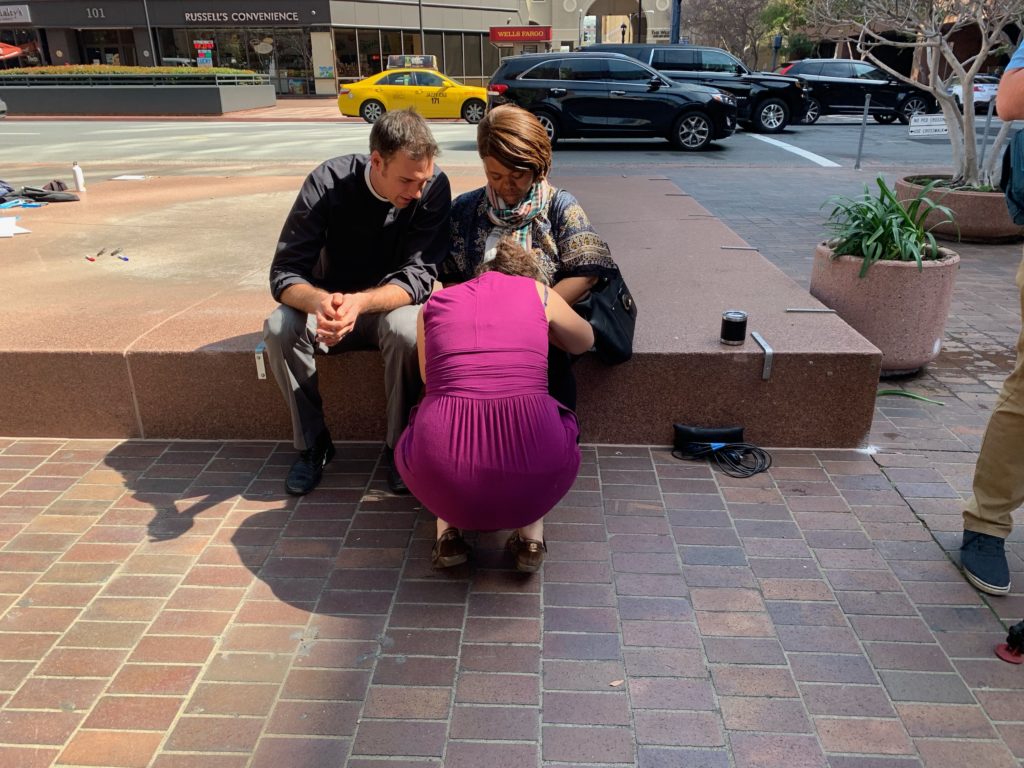 Constantin's family survived extreme hardship due to political persecution in the Democratic Republic of Congo before finally arriving to the border in San Diego to ask for protection. Government officials have separated Constantin from his wife and kids in San Diego and sent him to a detention center out of state. Constantin's family and community leaders with San Diego Organizing Project held a protest to call for the halt of Constantin's deportation to the Congo, where he would fear for his life.
"We are grateful for the growing community of support for the Bakala family, including Rep. Vargas and Sen. Harris, who stood with Constantin's family during these trying times." Colin Mathewson, pastor at St. Luke's Episcopal Church and leader with San Diego Organizing Project, said. "Now is a time to celebrate, then reflect on where we go from here. Our community of faith has been changed by this experience of working to protect Constantin from deportation, and we hope for a future where all families can live free of persecution."
See how you can join future actions here