The open positions are Lead Organizer and Community Organizer (Bilingual).
The role of an SDOP Community Organizer is to identify and recruit volunteer leaders from local congregations and faith communities into organizing teams and develop those teams to exercise their collective power and agency by putting their faith into action in the public square. An organizer sees themselves, and their success, in the development of others.
Both positions are full-time and San Diego based. Benefits include Medical, Dental, 401k, Paid Holidays, and Paid Vacation Time.
For more information or to apply, visit the links below.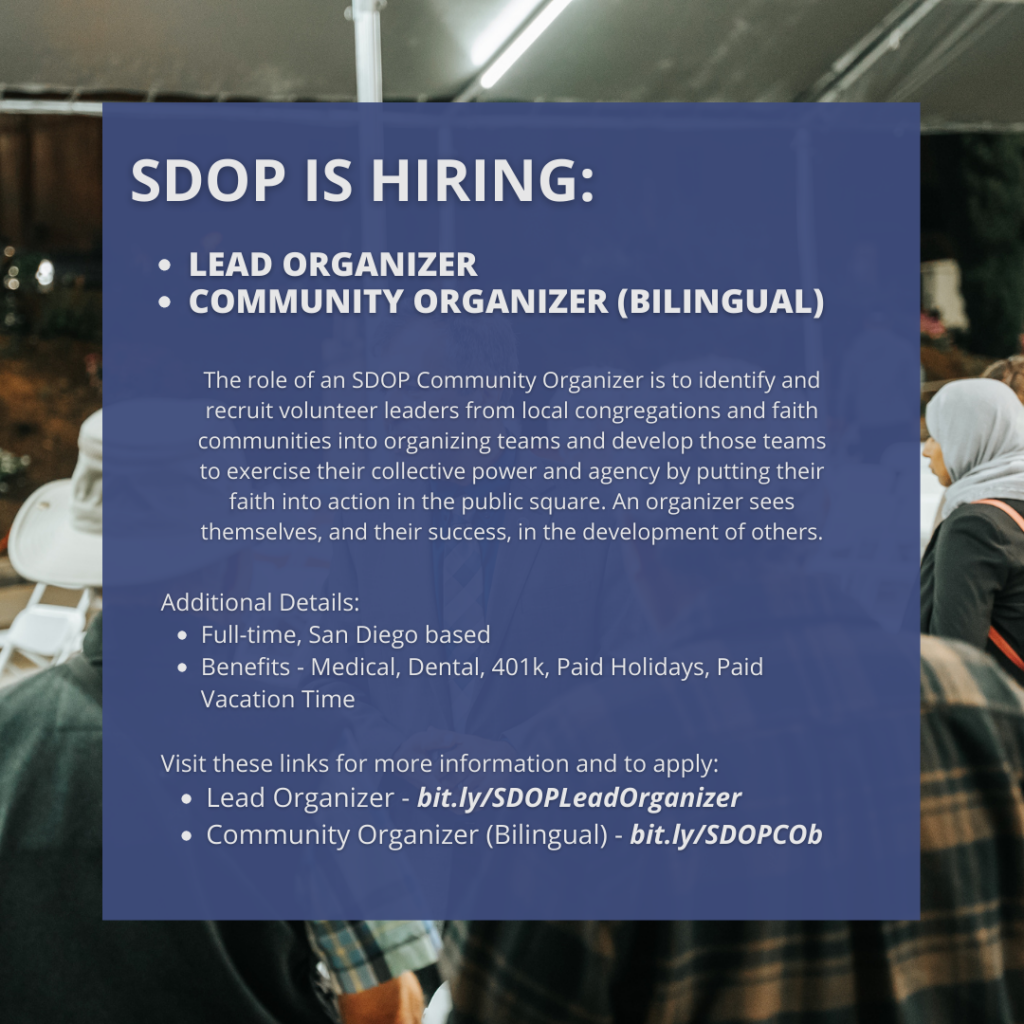 SDOP is a nonpartisan, multi-faith network of faith and spiritual congregations that represents more than 70,000 families across San Diego County. As one of the most diverse grassroots organizations in the region, we uniquely bridge racial, cultural and economic divides.
We unlock the prophetic power of people to bring justice, equality, and greater opportunity to fruition in their communities. Together, we are building a new vision of what is possible in San Diego County.
Build A Future of Justice in San Diego
Support local community organizing with a gift today!
Donate Today!
Take Action!
Every voice matters, and every vote counts. When all voices are heard, we can ensure that policies that reflect the needs of our communities are enacted.
Get Involved!